In today's competitive talent marketplace, it's crucial that your organisation is seen as a destination of choice.
No matter how well-thought out your strategy is or how cutting edge your tools and techniques are, you might find yourself struggling to meet your business goals if the best talent in the market is being dissuaded from joining your organisation.
But don't just take my word for it.
In McKinsey's 2017 report, Attracting and Retaining the Right Talent the analysts say, "In highly complex occupations – the information and interaction-intensive work of managers, software developers, and the like – high performers are an astounding 800 percent more productive.
That's productivity no one wants to miss out on.
Introducing Talent Magnetism
Talent Magnetism is about applying world-class techniques across your business and hiring process to make sure that you attract (and retain) the best talent on the market.
These are a series of complex interactions that organisations and hiring managers need to understand and master. The good thing, though, is I'm here to make them as simple as possible.
Throughout this series, we'll be looking at how the pieces of the Talent Magnetism puzzle fit together into a picture that will attract the best in the business to your role, team and organisation.
First up, we're looking at a beautiful little concept we call Candidate Experience (or CanDeX because we're modern and techie).
In the same way we think about customer experience in the competitive world of brand interaction, organisations that master Talent Magnetism consider Candidate Experience in every interaction with applicants.
Whether you hire someone or not (and usually a mix of both) the better the CanDeX, the more likely a candidate will:

a) Accept any offer made.
b) Reapply to the organisation in the future.
c) Promote your organisation to their own network (even if they didn't get the role).
d) Talk positively about your organisation and the hiring process.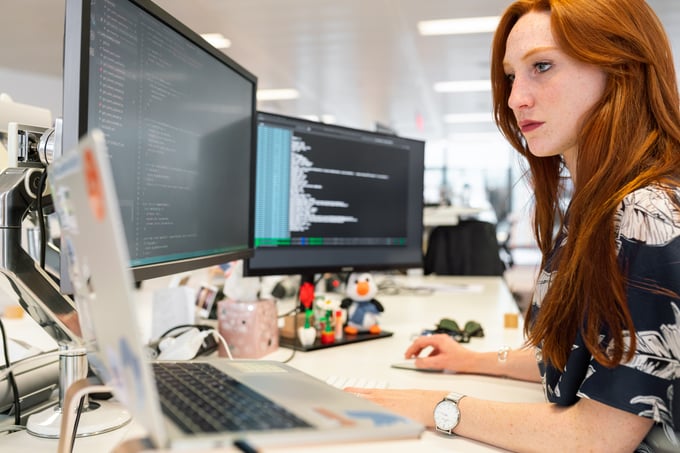 In fact, reporting on research conducted by Deloitte, says that, [candidates] "who had a bad candidate experience are more likely to tell others not to apply to an organisation, which could include a negative Comparably or Glassdoor review.
"With that in mind, you should just assume that every candidate who applies for a role with your organisation is researching those types of sites prior to making a decision to interview. What your employer brand is saying about your organisation likely determines whether or not you will ever get a chance to speak with the candidates you wish to attract."
Getting Started with CanDeX
Candidate Experience is end-to-end and is as important for people who are hired as it is for people who aren't.
Organisational perspective is a big part of getting started with Candidate Experience. Everyone in the chain has to be in the right mindset and understand that, much like customer experience, this is about playing the long game and recognising that in the data and technology industries, the talent pools are small and well connected.
For example, a graduate applicant who is rejected for a role right out of university and has a bad experience with the organisation may go on to become a high performer at the midpoint of their career. People have long memories and a bad or neutral CanDeX during that first engagement (which happens more than it should and more than you think) almost guarantees this high performer won't consider a role with that company in the future.

Someone may not be the right fit right now, but they might be later in their career and you want your brand to be at the top of their list when they're next in the market.
The closely connected nature of talent in the data and technology industries and the unprecedented demand for this talent creates a dynamic environment for organisations when they're hiring.
Organisations that think and care about CanDeX can see their reputation building but organisations that don't treat candidates well can see a poisoning of the well. The people that are unhappiest shout the loudest (seriously, just check your Twitter).
We frequently support organisations through brand assessments before working with them. Our brand assessments are confidential exercises where we interview a sample of the talent pool that organisation is targeting to gauge how they feel about that organisation, what they know about it and what it's reputation among the talent pool is.
More often than not, the response goes something like this: "We're aware of them, a friend interviewed there in the past didn't have a good experience. I probably wouldn't consider them."
It's a cliché to say that we're all connected more than we've ever been but it's a cliché because its true and so businesses need to consider this as part of the candidate experience.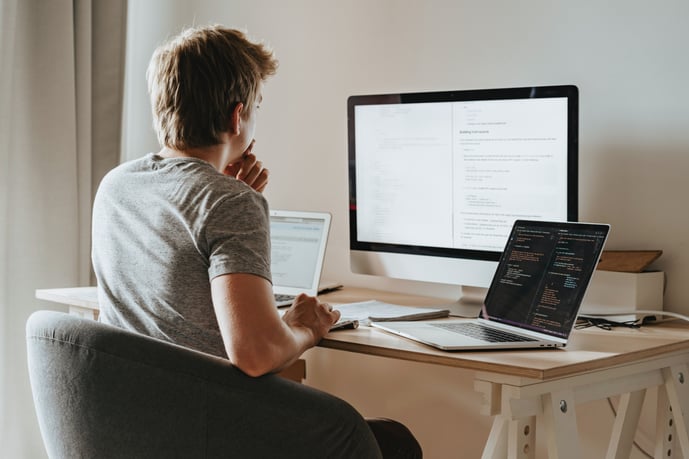 Where To begin Improving Your Candidate Experience
Some of that was probably a bit tough to read but it's good to be aware of the realities. That said, here are two simple things you can implement right now to improve the candidate experience:
1). Start looking at the experience that a candidate would have when engaging with your brand for a role – any role. As yourself – "Is this the best our CanDeX can be?" or "How would I feel if this candidate were me?"
Map out all the candidate touchpoints in your selection process.
2). Identify clear ownership within your organisation for each touchpoint. For example: in a face-to-face interview environment, the first touchpoint for an applicant is when they arrive at your office. Who owns this touchpoint and how do they greet and interact with the candidate?
So, it's not all doom and gloom. Just think about these things when you're hiring and sit tight for part two of this series, where we'll be shining a light on more important pieces of the CanDeX jigsaw puzzle.
Everything we cover will be easy to understand implement but can have a major impact on the way a candidate perceives your brand (and your brand's place in the hiring market).
Hopefully, by focussing on the human element of CanDex and following the tips in this article, you'll have mastered the basics of an awesome candidate experience.
Author Bio
Rob's our Client Services Director. It's been almost 15 years and he's still the smiling face that our clients know and love. Whether it's ensuring excellence in our engagement model or presenting at one of our events, Rob is often the first MBN face that people see. He's pretty good, too. So good that he's been recognised as one of the hundred most influential people in the UK Data Industry...twice.