Recap Summary
We were absolutely delighted to partner with Trustpilot last week to bring Stefano Bosisio's thoughts on MLOps to the Scotland Data Science community.
Dr. Bosisio is a Machine Learning Engineer at Trustpilot and his presentation, delivered to a packed audience of more than 70 data professionals and enthusiasts, looked at the journey Trustpilot have been on in the last couple of years with regards to the implementation of MLOps practices, the challenges and solutions that Stefano and his team have faced on this journey and some examples of the things that the team have learned from the process.
The audience (in between grabbing slices of pizza and refreshments!) were engaged throughout, with an interactive question and answer session taking place immediately after the presentation concluded and continuing well into the evening!
Stefano's presentation included so many interesting pieces of observations and findings on the most successful way to implement MLOps into a technology business – but we've distilled things down into these 3 main findings:
- Know your team and establish a great collaborative and communicative environment. In this way, data teams will be informed about any issues that appear and can take action on any pain points. If there are no chats, there's no way to implement an ML platform!
- Simplify and document! Simplify your codes and make your data scientists' lives as easy as possible. Share documentation and run tutorials, so that people can be up to speed with your new code from day 1.
- Do not reinvent the wheel. Use tools creatively. Many cloud tools can be used for multiple purposes, so you do not have to invent everything from scratch!
Many thanks again to Stefano and the team at Trustpilot for a great evening. We look forward to doing it all again with you in future.
Guest Bios: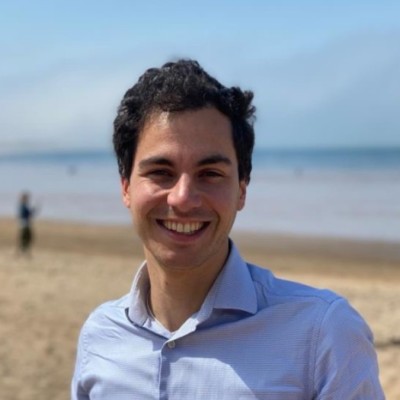 Stefano Bosisio, Machine Learning Engineer, Trustpilot Edinburgh
Stefano looks for new solutions to help data scientists better scale up their models and land them easier into production. Before joining Trustpilot, Stefano worked for Sainsbury's Bank, bringing the bank to a more data-centric position by creating new models for financial products and paving the road for new ML infrastructure for model development and deployment.
Stefano holds a PhD in Chemistry from the University of Edinburgh. When he is not working, Stefano enjoys playing the piano, painting, crocheting as well as travelling and getting better and better at baking. Trustpilot is a worldwide business review platform which processes more than 4 million reviews each month. Each review can open new business strategies and help drive consumer choice. Trustpilot's aim is to be the most trustable and transparent review platform and a global symbol of trust.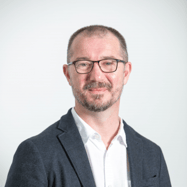 Robin Huggins, Client Services Director, MBN Solutions
As Director of Client Services for MBN Solutions, Rob has spent over two decades at the sharp end of Talent Acquisition practice for the Data sector.
During this time, he has partnered with some of the UK's leading data-driven businesses to deliver best-in-class talent solutions. In addition, working in an advisory capacity, Rob designed, built, and delivered the Data Lab's MSc Placement Programme, has contributed to forums including Scotland's AI Strategy and DMA Council and sits on University of Glasgow's School of Maths & Stats Industrial Advisory Board.
A regular data industry blogger and event host, Rob also now hosts a data leadership focussed podcast called Boss'n'Data and has been recognised by Data IQ as one of their 100 most influential Data and Analytics practitioners in UK organisations for two years running.