Recap Summary

Data and technology have had an extraordinary impact on financial services over recent years, from banking, credit and payments, to insurance, personal finance and even regulation. But challenges still exist. Progress at scale requires a complex mix of talent and technology, and the right conditions for growth can be difficult for businesses to achieve.

Our panel of industry experts discussed approaches to scaling with technology and data teams in financial services. Our panelists covered:


How to build data and technology teams around strategic business priorities
Leveraging technology and data solutions to meet your customers needs
Key considerations and challenges when scaling your team
Opportunities to start, scale and grow your business and teams in Scotland

This session was followed by a complimentary Scottish Whisky Tasting, facilitated by MBN Solutions and Scottish Development International.
Key discussion points:
Some of the key areas raised during the discussion included the importance of operational governance, freedom to hire, and fostering a culture of curiosity and innovation.
Scotland offers a rich talent pool and supportive business environment, benefiting organisations in building and scaling data and insight teams. Effective operational governance involves defining clear objectives, establishing an autonomous reporting structure, and ensuring collaboration between the data team, other business units and external collaborators.

FinTech and FS organisations should create an environment that embraces freedom to hire, implementing a flexible strategy with diverse hiring approaches. This includes a mix of hybrid and on-premise staff that combines permanent staff, contract workers, and consultants. Offering competitive compensation packages and benefits helps attract and retain top talent but a 'licence to operate' may be even more important!

Scottish insight and data professionals bring a unique blend of motivation, experience, and attitude to data teams. They have a strong track record in financial services and a collaborative, curious mindset that fosters innovation within data teams.

Leveraging hybrid working models and global access to talent creates diverse and skilled data teams. Flexible working arrangements, such as remote and hybrid work models, attract professionals from Scotland and beyond. Establishing effective communication channels and collaborating with global academic institutions, including those in Scotland, helps access top talent.

Fostering a culture of curiosity and innovation involves encouraging team members to experiment, learn, and share knowledge. Recognising and rewarding curiosity, innovation, and collaboration within the team is essential. Hiring processes should emphasise cultural fit and alignment with the organisation's core values.

Other highlights from the session:

- Financial services institutions are generating huge amounts of data but are still struggling to properly index, organise and utilise this data to its maximum potential. This is an area the industry must improve on and FinTech organisations have a role to play in supporting this. By working in collaboration banks and FinTechs can make better use of data and improve customer experience.
- When building data teams it is important to ensure a good balance – variation in cognition, technical skills, experience and diversity in thought and specialism were all highlighted.
- Before building a data team, business leaders should be considering what organisational problems they are looking to solve, what they want to achieve – then build a team from there.
- Scotland has a world class financial services infrastructure with a wrap around of leading technology and data organisations and talent, with a leading ecosystem of support within the fintech cluster and government, making it an ideal location to start or grow fintech and data organisations


Guest Bios:

Alex Kantor, Director of Technology, Modulr
Alex Joined Modulr back in 2018 having had a successful career with Tesco Bank. Since then, he has been an integral part of the growth and success of Modulr who are now seeing double digit growth year on year. Alex excels in leading teams to solve technical problems and has demonstrable experience of process improvement and team development.

Having worked his way up from Head of DevOps and Infrastructure, he is now working as Director of Technology covering:

-DevOps – Who are responsible for the entire platform infrastructure, cost and continuous improvement.

– SysAdmin – Our internal IT infrastructure and user support

– Security – The entire company IT security

– Enterprise Technology Change – How Modulr manages existing, and rollout new, internal SaaS tools within the business.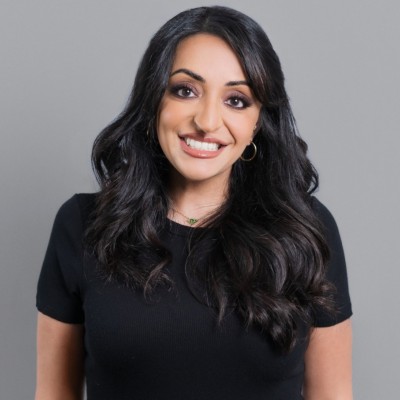 Pardeep Cassells, Head of Securities & Claims Products, Access FinTech
Par is focused on the creation and rollout of new securities products for the finance sector against the core AccessFintech platform. Before joining AccessFintech, Par's experience was predominately in outsourced middle office operations where she gained cross-product experience in operational, relationship management and project management roles.

She is a member of the FinTech Scotland advisory board where she is focused on the development of talent in the FinTech sector. She is committed to supporting the growth of the FinTech sector in Scotland - as well as across the UK - and is dedicated to the recruitment, development and retaining of diverse talent in the sector.

Previously, she has 10 years experience in investment operations, predominantly engaged in innovation and relationship management. She has hands-on operational experience focused on securities trade processing, dispute claims, payments and static data.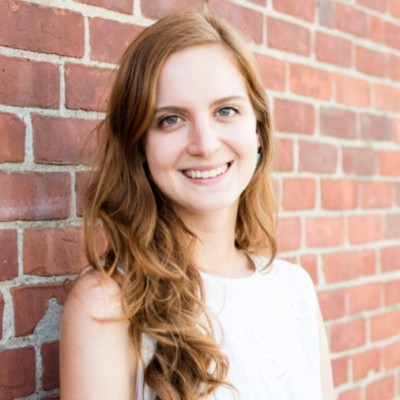 Hazal Muhtar, Product & Analytics Leader, Wise
Hazal is an Analytics Leader with a personal mission to use data to drive innovation for products that have a positive and meaningful impact on society. She built her career entirely within the Technology industry, continuously adapting her approach to evolving consumer needs and pain-points, and using analytics to create avenues for change.

Today, Hazal is a Senior Analytics Lead for the Consumer and Business Products at Wise .She is focussed on developing, enabling and empowering Analysts and Data Scientists to guide the thinking around business, product and engineering efforts across Wise through data driven strategies and best practices to drive growth.

Previously, Hazal spent 4 years at LinkedIn, leading the Global Product and Consumer Strategy for Enterprise solutions. Her work around customer behaviour modelling led the vision for the way LinkedIn reports its impact on influencing candidate behaviour.

Hazal is deeply passionate about empowering early career talent to pursue an intentional and gratifying professional path and works very closely especially with women who are interested in a career in analytics and data science.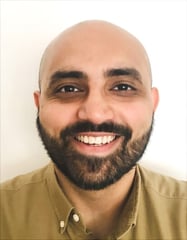 Wazim Mushtaq, Former Transformation Lead, Standard Chartered Bank
Wasim's career in financial services has focused on leading operational teams and delivering strategic change across banking sectors. He is currently working with global banks to deliver large-scale digital transformations and niche FinTechs to develop innovative products/services.

He spent his formative years in business banking at Abbey National Bank; followed by work in global banking and markets at RBS where he managed teams supporting all Libor lending across the UK for commercial and corporate banking.

Moving onto Barclays Wealth Management as VP Head of Credit Operations, and onto the Operations Lead role to launch Smart Investor. Before consulting in the CIO office to deliver group programmes covering system decommissioning, platform implementations, banking entity closures, launching new products, and structural reform for the Private Bank.

Transitioning into fintech as Director of Operations and Projects at AskIf, launching CBILS with the British Business Bank as part of the initial wave of UK lenders. Developing SME green finance innovations, managing operational third-party vendors, brokers and external client lending portfolios utilising managed services.

His last assignment was Transformation Lead in financial markets at Standard Chartered Bank delivering global change initiatives impacting all 45 regulatory markets. Leading the plan, design and transition of a material outsourcing programme under NDA within a full RFP lifecycle. Delivering all business outcomes in people, operations, technology, communications, finance, risk & transition workstreams.

Wasim received his Master's in Economics from the University of Glasgow and more recently completed executive certificates at Saïd Business School, University of Oxford, and MIT Sloan School of Management. His focus areas are digital transformation, business strategy, process reengineering, lending, platformification, client segmentation, corporate innovation, open finance, and outsourcing solutions.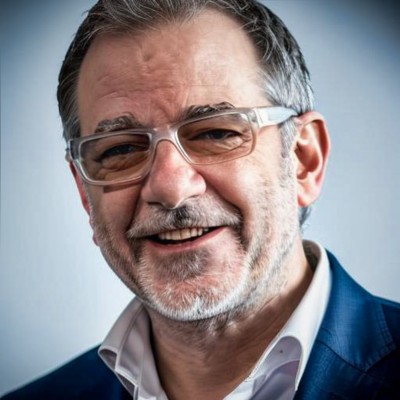 Paul Forrest, Non Executive Chairman, MBN Solutions
Paul is a seasoned professional with 30 years of experience helping organisations solve complex business problems and achieve transformational goals building a reputation for hard work and success in the process.

With a background in management consultancy, corporate finance, and film production, Paul is an investor and board member of several fast-moving and disruptive businesses, including MBN Solutions and BTP, both based in Scotland.

Over the years, Paul has advised governments around the world and worked with numerous FTSE 100 and Global 500 businesses, including Ford Motor Company, VAG Group, BAESystems, Wal-Mart, and more.

Paul is a Freeman of the City of London and is recognised as a thought leader in his field, having earned fellowships from the Royal Society of the Arts, the Chartered Institute of Managers, and the Institute of Leadership & Management.