Recap Summary
Watch the full session here:
Watch our Recap here:
If you've been watching "The Bear" recently, you'll be familiar with the importance of the perfect balance of ingredients to ensure culinary success…
When you try to cook up the perfect Meet-Up, that balance is just as important and, last night, I think we got there. First up, the venue, our first visit to the magnificent Eagle Labs located on the Barclays Campus in Glasgow. A chilled out, high-tech incubator hub with a cool vibe. Secondly, an on-point venue host who couldn't do more to help us.
Next into the mix comes a room full of Data professionals and enthusiasts, eager to engage and learn. And our last (but most vital!) ingredient – 2 top quality speakers in the shape of Neil Carden and Libby Linfield from Forth Point. CEO Neil took us through the lessons he, and founding partner Will, had learned on their journey from idea to start-up to established business then acquisition. Data Science Consultant Libby weaved her way through this narrative with her own story of discovery, achievement, and commercial success. Both emphasized the Forth Point maxim of "Doing Data Right"
After 45 minutes of presentation, our audience demanded more. Another half hour of questions still wasn't enough, and an eager throng awaited Neil, Libby and Will as the chaired discussion ended. Wow – our speakers had certainly cooked up a storm.
As we picked our way through this perfect dish – a few points stood out:
- In the early stages of the business, testing which markets would be most conducive to success was vital. Neil spoke about swimming "with the current" rather than against it.
- Libby emphasized how crucial it was to understand the value that could be delivered from the outset of a project, rather than being overly fixated on the data and technologies that could be utilized throughout it.
- Both agreed that the culture within the organisation was crucial, with a high bar being set in terms of both people and processes – and a balance being struck between commercial and pragmatic decision making.
- Massive thanks to everyone who took part in what was a first-class evening of knowledge sharing and networking!
Guest Bios: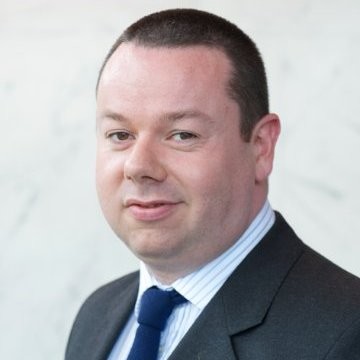 Neil Carden, Founder CEO, Forth Point
Neil has 20+ years experience transforming businesses through evidence lead decision making. He is an inspirational leader who is passionate about building teams, functions and companies that make a difference in the world. A proven leader, Neil has worked across many sectors and organisations from Mastercard, the Co-op group, Merkle and most recently to co-founding his own company, Forth Point.
Neil co-founded Forth Point with a vision of doing something completely different and changing the way businesses view and utilise their data. The vision was to create a business where a fantastic group of people could deliver one-of-a-kind data solutions across any industry.
As a result, the Forth Point team has established themselves as one of the fastest growing data start-ups in the UK and has received industry accolades including "Most Innovative Use of AI", "Sustainability and Environmental Data Award" and "Consultancy of the Year".
Earlier this year, Neil was individually recognised as one of the most influential leaders in data and named in the Data IQ Top 100, the only fully curated power list of influential data and analytics practitioners.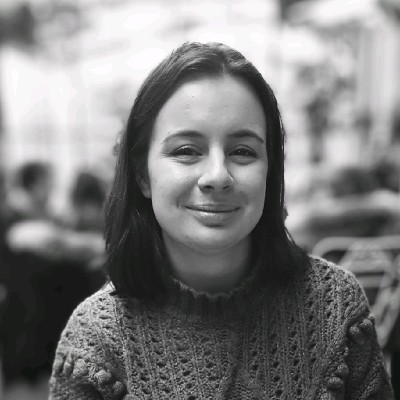 Libby Linfield, Senior Data Scientist Consultant, Forth Point
Libby is a commercially focused Senior Data Science Consultant at Forth Point | A Blend360 company and has held previous data science positions at Airbus and Zonda Satellite. She specialises in transforming complex data into valuable, actionable insights and is experienced in using advanced modelling, statistical analysis techniques and machine learning techniques to drive evidence-based decision making in diverse sectors and industries (including Defence and Space, housing etc).
Libby's background is in Astrophysics and Geophysics and she is particularly passionate around the use of geospatial and satellite data to develop innovative industry leading solutions. She prioritises effective communication and can clearly convey complex topics tailored to her audience. In her spare time, she inspires the next generation into STEM through science and mathematics tutoring.